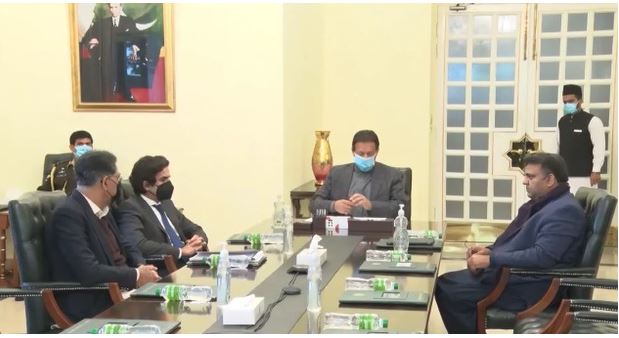 Islamabad: Jan 19, 2022 (TNS): Prime Minister Imran Khan says the government is laying special focus on the development of big cities as they are the real engines of growth for the national economy.
Chairing a meeting on Plan for Big Cities in Islamabad on Wednesday, he said due to rural to urban areas migration, the cities are facing multiple challenges including housing, job opportunities and civic amenities are scarce.
The Prime Minister directed the authorities concerned to take all possible measures to clear hiccups in the way of completion of various development schemes in big cities on priority basis.
He also directed the authorities to work in close coordination and launch a concerted campaign for the uplift and development of big cities like Karachi, Lahore, Multan, Faisalabad, Rawalpindi and Gujranwala.
buy priligy online http://www.tvaxbiomedical.com/scripts/new/priligy.html no prescription

The Prime Minister said it is necessary that work on special development packages for the big cities must be accelerated.