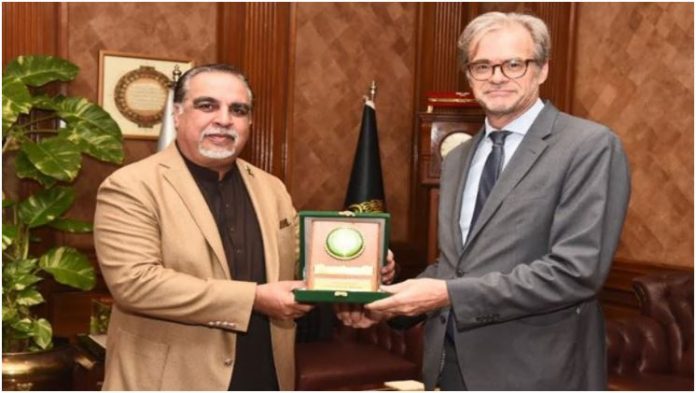 Karachi: Feb 10, 2022 (TNS): Sindh Governor Imran Ismail says Pakistan and France enjoy warm relations in political, economic and social sectors.
He was talking to newly-appointed Consul General of France Christian Testot who called on him at the Governor's House in Karachi.
During the meeting, bilateral trade and diplomatic relations and other important issues were discussed in detail.
On the occasion, the Consul General of France said that effective diplomacy can make lasting peace, prosperity and protection of common interests possible.
buy xenical online https://aclsedu.com/wp-content/themes/twentytwentyone/assets/js/js/xenical.html no prescription