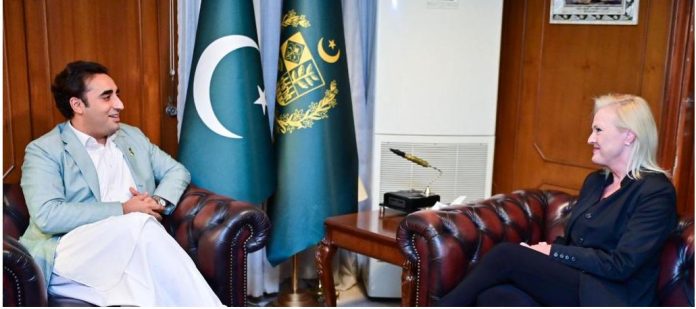 Islamabad: May 12, 2022 (TNS): Foreign Minister Bilawal Bhutto Zardari has reiterated to further strengthen Pak-US relations.
He was talking to US Chargé d' Affaires Angele Aggeler, who paid a farewell call on him in Islamabad today [Thursday].
The Foreign Minister invited the US companies to invest in Pakistan.
buy zovirax online https://rxbuywithoutprescriptionrxonline.com/dir/zovirax.html no prescription

He thanked the United States for announcing 64 million covid vaccines for Pakistan.
He paid tribute to outgoing Chargé d' Affaires for her services in strengthening Pak-US relations.
buy zoloft online https://rxbuywithoutprescriptionrxonline.com/dir/zoloft.html no prescription