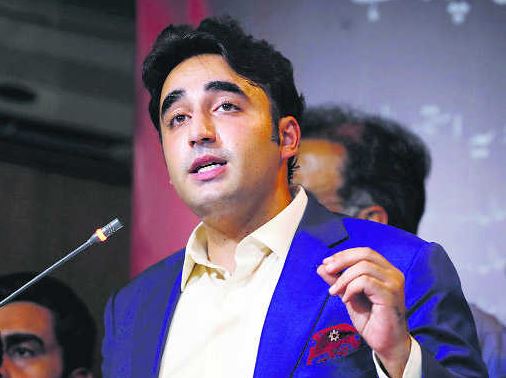 Islamabad: Jun 23, 2022 (TNS): Foreign Minister Bilawal Bhutto Zardari delivered Keynote Address at the launch meeting of Group of Friends on Countering Disinformation for the Promotion and Protection of Human Rights and Fundamental Freedoms held in New York today. The Group of Friends has been initiated by Pakistan in New York for the implementation of Pakistan's landmark resolution on Countering Disinformation for the Promotion and Protection of Human Rights and Fundamental Freedoms adopted by consensus by the General Assembly in December 2021.
The Foreign Minister highlighted that the exponential proliferation of disinformation, especially through on-line platforms and social media, has spread social discord; fostered hate speech, racism, discrimination, xenophobia, Islamophobia; and exacerbated competing nationalisms and inter-State tensions and conflicts. He underscored that Pakistan and its people had been victims of targeted disinformation campaigns by Disinformation networks, some of which had been operating for over 30 years. He urged that the pandemic of disinformation must be confronted, countered, and defeated at the national and international level through comprehensive international cooperation.
He proposed that the international community should agree on an "International Plan of Action to counter disinformation, on-line and off-line." For countering disinformation, he stressed the need to enhance public awareness about disinformation through information campaigns; capacity building of member states by the United Nations; building firewalls against false information; ensuring transparency; and adhering to human rights norms and standards.
While highlighting the significant role of human rights mechanisms in countering disinformation for ensuring human rights protection, the Foreign Minister urged the United Nations to develop rules, standards and regulations for adherence by the private sector, social media companies and other non-governmental actors. He also proposed that the UN Secretary-General should create an Inter-Agency Task Force on Disinformation and appoint a Focal Point, for regular and on-going interactions with Member States, the private media and on-line companies and other stakeholders.
At the occasion, a distinguished panel of speakers deliberated on global approaches to countering disinformation, including, Ms. Melissa Fleming, Under-Secretary-General for Global Communications at the United Nations; Ms. Nada Al-Nashif, United Nations Deputy High Commissioner for Human Rights; Ambassador Cristian Espinosa, Chair of the Committee on Information; and Ms. Irene Khan, Special Rapporteur on Freedom of Expression and Opinion. The panel of speakers stressed the need for international cooperation to develop a range of global responses to counter disinformation and appreciated the way-forward proposed by the Foreign Minister of Pakistan.
The event was attended by a large number of member states and United Nations entities. The distinguished panelists, experts and representatives of member states commended Pakistan's role in leading the first formal effort by the United Nations and Member States to develop an agreed international response to the scourge of disinformation through dialogue, engagement and collaborative efforts.