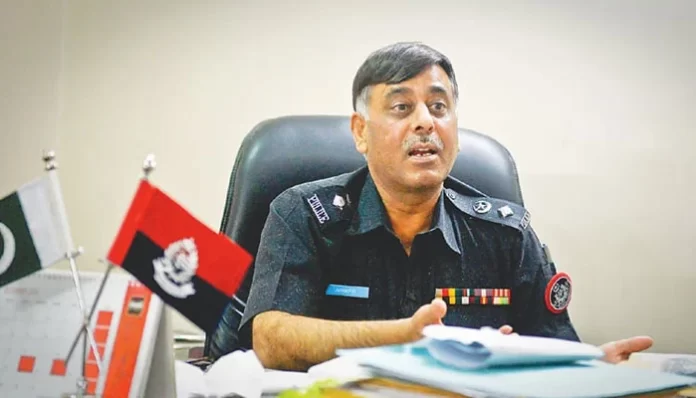 KARACHI: In a major development, an anti-terrorism court (ATC) on Monday acquitted all accused including Malir's former senior superintendent of police (SSP) Rao Anwar in the high-profile Naqeebullah Mehsud murder case.
Naqeebullah, 27, an aspiring model from South Waziristan was shot dead in controversial circumstances on January 13, 2018, in the city's outskirts.
The court, while announcing the verdict reserved on January 14, said that the prosecution failed to prove charges against Anwar and co-accused.
The verdict comes exactly five years after the gruesome killing of Naqeebullah Mehsud that triggered nationwide protests against the former SSP and his team.
During the prolonged trial, as many as 60 witnesses, including five eyewitnesses — Muhammad Qasim, Hazrat Ali, Sharoob Khan, Humayun and Afsar Khan — recorded their testimonies. However Rao and others, indicted in the case on March 25, 2019, claimed their innocence while denying the charges.
Jubilant Anwar praises verdict in 'fake' case
Speaking to media after the acquittal, Anwar said a "fake" case was filed against him but thanks to the Almighty and judge this false allegation has been proved wrong.
A visibly jubilant Anwar said that he will give a detailed response on the media later.
He claimed that 25 people were wrongly nominated in the murder case, saying the person killed was a wanted terrorist whose name was Naseemullah and not Naqeebullah.
"He was a wanted militant about whom advertisements were also given including newspapers."
'Travesty of justice'
Following the announcement of the verdict, Mehsud's lawyer Jibran Nasir said that the judgement will be appealed before the high court by the legal heirs of the deceased.
"Rao Anwar [and] 17 other police officials acquitted in #NaqeebUllahMehsud case. A travesty of justice but not a surprise in a system where every institution is rotting away like a dead body," he wrote on Twitter.