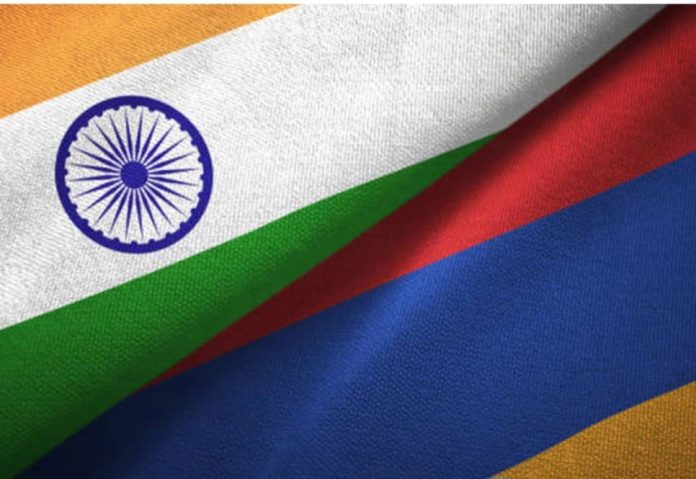 Armenia's foreign minister Ararat Mirzoyan paid working visit to India on 4th March 2023, and met Indian foreign Minister Subrahmanyam Jaishankar. During the meeting they
stressed upon the political ties between the two countries. Also, they discussed to enhance further cooperation in this regard. There are plenty of global challenges and security issue that are flaring up. In the Caucasus region recently Azerbaijan had liberated the illegal occupied territory by Armenia however, deadly incidents happened including the use of Sikander M missiles and other heavy weaponry on the front line by Armenia. Armenia is sabotaging the regional peace to its maximum and breaching the peace deal and again wants to make the region a battlefield. There is a risk of a reprise of hostilities by Armenia. On the other side India is always destabilizing the regional peace. The Indian policies towards Pakistan are extensively harsh and violent. If we compare the Azerbaijan and Pakistan scenario both are effected in a same manner and countering the violent activities by their respective neighbours . In my opinion international community should monitor the heinous activities of Armenia and India so that the regional security and peace can be stabilized . Since the world is passing through a serious geo-strategic crises and this joint India – Armenia adventurism will further erode the world peace.
Especially, The government-to-government deal with Yerevan to supply Armenian armed forces with PINAKA multi-barrel rocket launchers (MBRL), anti-tank munitions, and a wide range of ammunitions and warlike stores worth US $250 million. However, India needs to carefully comprehend the strategic ramifications of this export because this deal will cause a serious destabilization in Eurasian Region.
While Armenia has become New Delhi's first international customer of the indigenously developed PINAKA system, the country has previously imported other defence systems
from India which is a red signal to the entire region. International community including United Nations must take a note of this situation and place their role in stopping
Armenia's military aims.
Written by
Mr. Khalid Taimur Akram, Executive Director,
Pakistan Research Center for a Community with Shared
Future (PRCCSF), Islamabad & Editor in Chief | Daily Big Digit