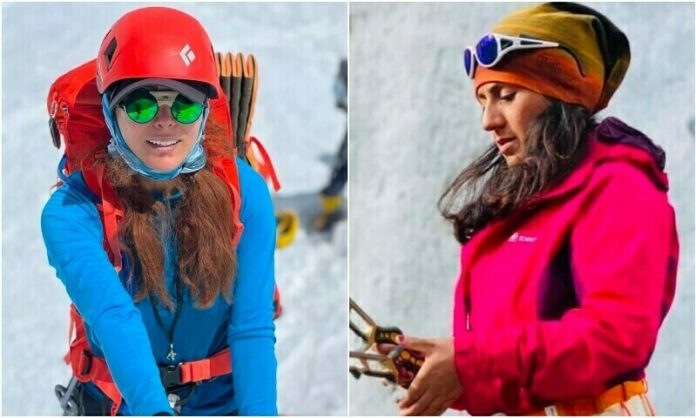 Mountaineers Naila Kayani and Samina Baig won the honor of being the first women from Pakistan to climb the world's ninth highest peak 'Nanga Parbat'.
According to the Secretary General of Alpine Club of Pakistan, Qaran Hydari, Naila Kayani reached the summit today at 10:18 am, while Samina Baig completed the summit at 11:08 am.
Both the women climbers overcame dangerous hills, cold weather and other challenges during the journey. Pakistani climbers including Rizwan Dad, Eid Muhammad, Ahmed Baig, Waqar Ali, Saeed Karim, Liaquat, Wajid Nagri and Shah Doulat also Naila Kayani and Samina was with Baig and all have successfully reached the peak.
Meanwhile, Imagine Nepal, a mountaineering team, said 10 of its members had summited Nanga Parbat.
Managing Director of Summit Karakoram, Sakhawat Hussain, told Dawn.com that his clients from the US, Chris Warner and three Nepalis also reached the summit.
Apart from this, around 28 other climbers from all over the world also successfully summited the peak today
Samina Baig was the first Pakistani woman to summit Mount Everest in 2014.
Last year, Samina Baig once again created history by climbing the K-2 peak with her team.
Samina Baig, a mountaineer hailing from a remote village of Shamshal, held the unique record of being the first Pakistani woman to climb seven peaks in seven continents along with a team of men and women.
Also, in 2010, she became the first woman to summit the 6,000 meter high virgin peak 'Chashkin', now known as 'Sameena Peak'. Naila Kayani is a Dubai-based Pakistani banker and mother of two daughters. First rose to fame when their wedding photos taken at K2 Base Camp went viral on social media in 2018.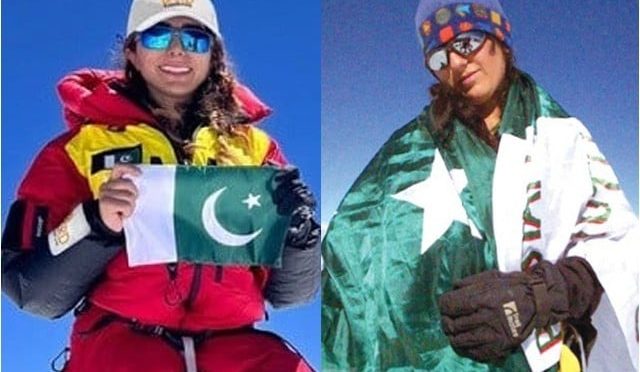 Naila Kayani has summited Gesherburm One and Gesherburm II, K2, Annapurna in 2021 while she has also summited two of the world's highest peaks.
This year, she became the second woman climber from Pakistan to summit Mount Everest.
Alpine Club Secretary General Qarar Hydari wrote on Facebook today that countless mountaineers and adventure enthusiasts around the world are inspired by Naila Kayani's unwavering determination, unmatched skills and unwavering attitude.
He said that Naila Kayani has set a shining example of how people can overcome seemingly insurmountable obstacles.