BEIJING, Sept. 20 : A high-level media delegation from Balochistan province, currently on visit to China, met with Pakistan Ambassador to China, Moin ul Haque at the Pakistan Embassy here on Wednesday
Ambassador Haque briefed the delegation about Pakistan and China bilateral relations especially the current status of China Pakistan Economic Corridor (CPEC) which he termed as the flagship project of BRI and a strong symbol of Pak-China strong ties.
In the second phase of CPEC, the focus is on cooperation in science and technology, agriculture and social sector development, he added.
Ambassador Haque said that Pakistan and China are all-weather friends and strategic cooperative partners and both the countries support each other during the challenging times.
He said that China extended ample assistance to Pakistan during the Covid-19 pandemic by sending vaccines, equipment and medical teams.
During the floods last year, China again extending a helping hand and sent relief goods to help the flood-stricken people in Pakistan, he added.
Ambassador Haque said that China is focusing on the Balochistan province and has initiated several development projects especially in Gwadar.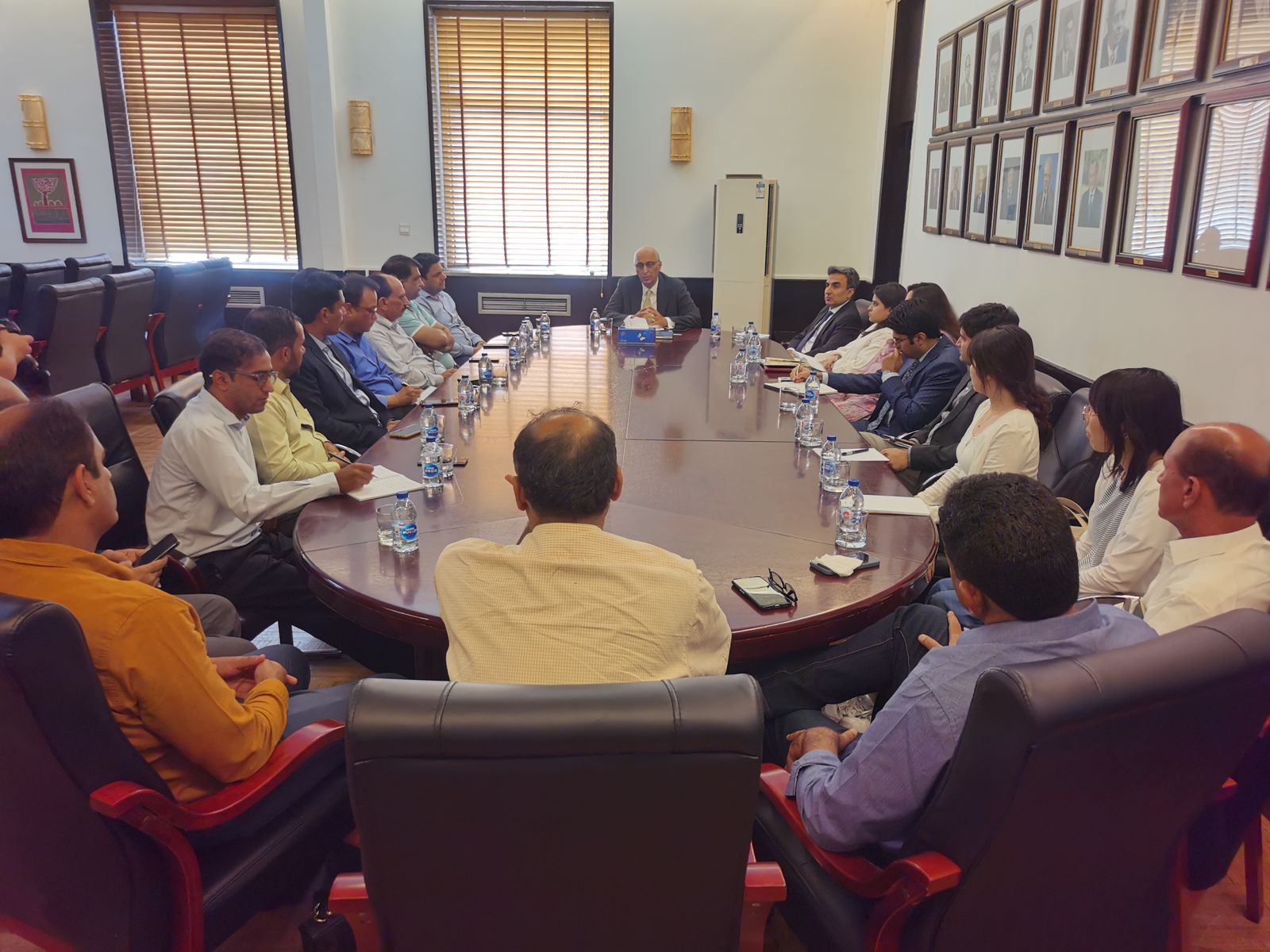 He informed that Gwadar port, special economic zone and Gwadar international airport will play an important role in the development of the province and the country.
He said that Gwadar has a potential to become the regional hub for business and trade and expressed the confidence that the port city would greatly contribute to the economy and bring about job and business opportunities for the locals.
The members of the media appreciated the role of China in the development of Gwadar and Balochistan province and said the projects like Gwadar port, hospital, schools and roads have greatly contributed to regional connectivity and generated employment opportunities of the local people.
They offered to play a positive role in bringing the people of Balochistan and China more closer and contribute to further deepening of the relations between Pakistan and China.