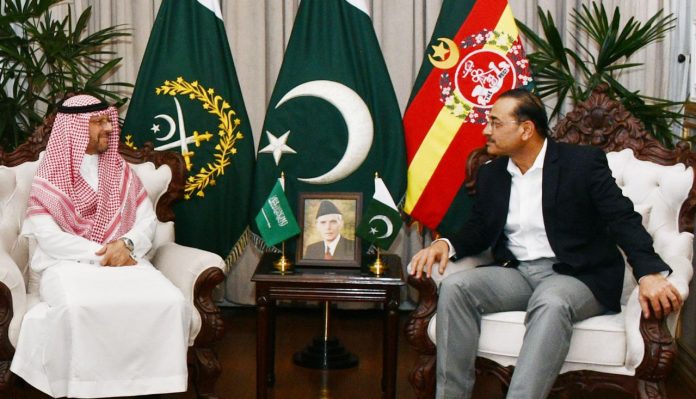 ISPR
Rawalpindi, September 22, 2023: H.E General Fayyadh Bin Hamed Al Ruwaili, Chief of General Staff
Armed Forces of Kingdom of Saudi Arabia,led by a high powered military delegation called on General Syed Asim Munir, HI(M) Chief of Army Staff.
During the meeting, both sides deliberated upon various areas of mutual interest, bilateral cooperation including defence and security matters.
Earlier, delegation also met General Sahir Shamshad Mirza, HI(M) Chairman Joint Chiefs of Staff Committee at Joint Staff Headquarters.