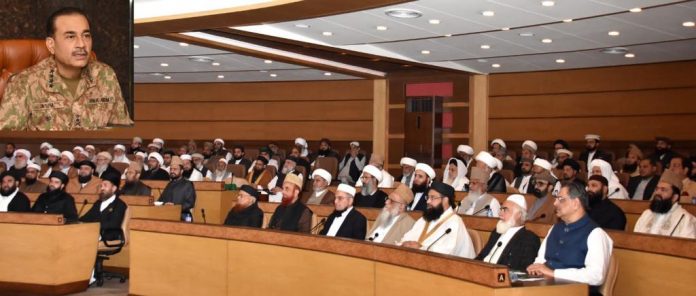 Army Chief General Asim Munir says that Pakistan belongs to everyone without any discrimination, the use of force and armed action by any organization or group other than the state is unacceptable, they will not accept armed action by any group other than the state. .
According to ISPR, during the meeting with Ulemas and Mashaikhs, the Army Chief said that Pakistan belongs to all Pakistanis without any religious, provincial or any other discrimination. The Army Chief said that there is no place for intolerance and extremist behavior against anyone, especially against minorities and weaker sections.
ISPR says that the Ulemas and Mashaikhs unanimously condemned extremism, terrorism and sectarianism, the Ulamas and Mashaikhs vowed to continue supporting the efforts of the state for tolerance and peace in the country.
The Ulama and Mashaikh also vowed to continue their full support for the tireless efforts of the security forces.
According to ISPR, Ulemas and Mashaikhs said that Islam is a religion of peace and harmony, the distorted interpretations of religion by some elements are only for their personal interests, the distorted interpretations of some elements have nothing to do with Islamic teachings. no.
The Army Chief appreciated the Fatwa of the Ulama "Message of Pakistan" to end the misleading propaganda of the extremists and terrorists and emphasized on the prevention of misleading propaganda from the Ulama and Mashaikhs.
According to ISPR, the Army Chief stressed on the elimination of misleading propaganda and internal differences, and also pointed out the role of scholars in attracting the youth to understand and build character of Quran and Sunnah.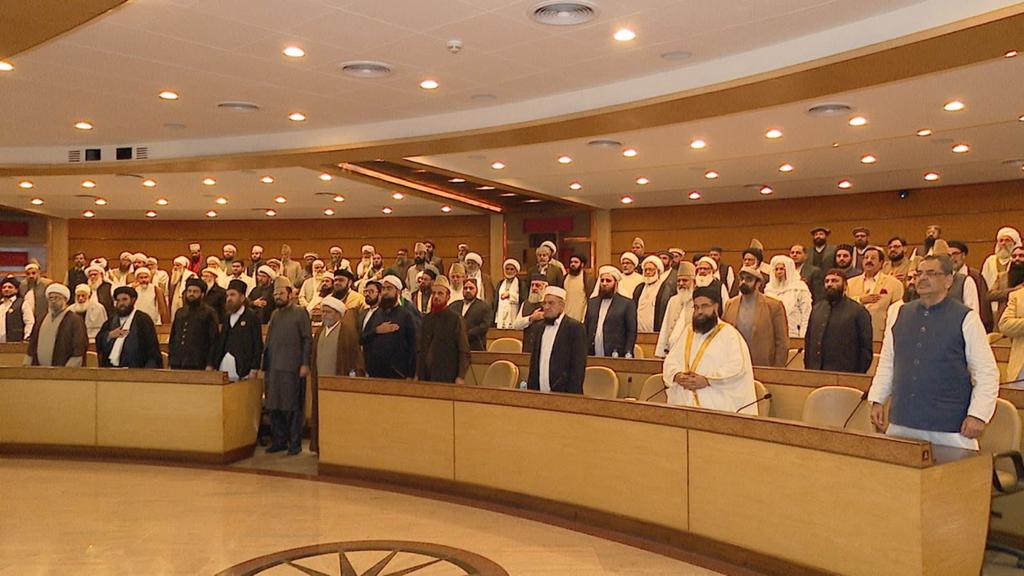 According to the Public Relations Department of the Pakistan Army, the Forum unanimously supported the repatriation of illegal aliens, the Forum supported the implementation of a document system (passport) by the Government of Pakistan, the Forum supported anti-smuggling, hoarding and Supported measures against power theft.
According to ISPR, the forum fully supported Pakistan's position and reservations on terrorism originating from Afghan soil, and urged Afghanistan to take serious steps to remove Pakistan's reservations. Expressing outrage over the atrocities, the forum termed the atrocities against innocent Palestinians as crimes against humanity.