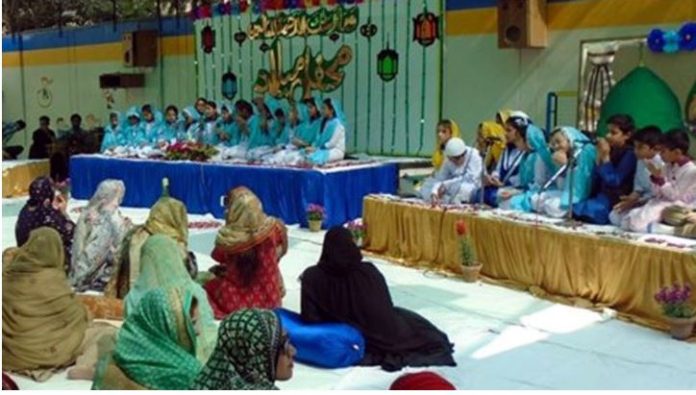 Karachi: Nov 19, 2020 (TNS): The Milad-un-Nabi (PBUH) ceremony was held at the governor's house in Karachi on Thursday under the Faizan-e-Madina.
Governor Sindh Imran Ismail, Naat Khawan and Ulema-e-Karam of various schools of thought attended the Milad.
On this occasion, Governor Imran Ismail said that participation in Milad-un-Nabi (PBUH) is a matter of pride and Muhammad P.B.U.H is a mercy of all humanity.