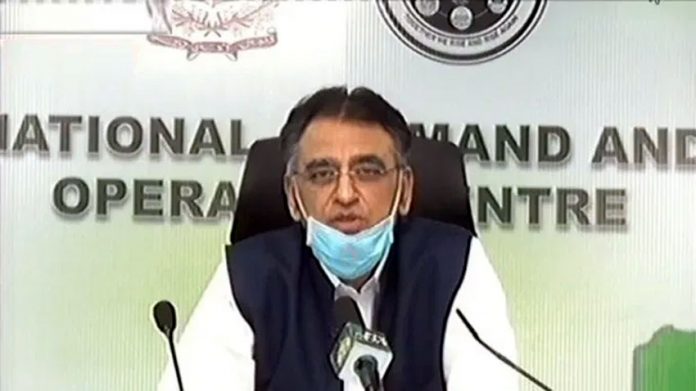 Islamabad: Jan 11, 2021 (TNS): Minister for Planning and Development Asad Umar has urged the people to follow precautionary measures in order to avoid the spread of COVID-19.
In his tweets on Monday, he referred to the devastation unfolding in the US and the UK due to the pandemic.
He said we will have to play our role and do the right things to save lives and livelihoods.
Data clearly shows that covid health consequences are strongly correlated with our decisions & personal choices. Hence it's important that we all take responsibility & take precautions. If we do the right things we shall inshallah continue to safeguard lives & livelihoods

— Asad Umar (@Asad_Umar) January 11, 2021