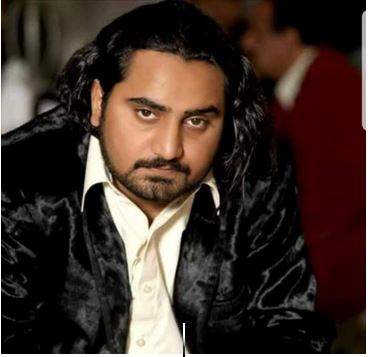 DATE OF BIRTH
19-06-1988
Farrukh Khokhar is the son of Imtiaz Khokhar with the residence of Khanna Pul and well known for their Khokhar House which is near to Islamabad gateway.
This Khokhar house has many Specialties as it is running approximately for more than 28 years.
As most popular political peoples has visited this khokhar house which includes Benazir Bhutto as well as Muhammad Nawaz Sharif and many more.
Farrukh Khokhar is one of the famous personalities of Rawalpindi as well as growing famous all over the world. Farrukh Khokhar is a compassionate man and half of their relatives and family members are associated with the Army. Farrukh Khokhar is always in the service of humanity and caring for the peoples who needs their help and support. Farrukh Khokhar also has a special fondness for animals, which is why all kinds of animals can be seen at the famous Khokhar House in Rawalpindi.
When it comes to humanity, Farrukh Khokhar sacrifices everything for humanity. When a needy person comes to House of Khokhar for help, he never goes empty handed but goes away praying and being happy. That's why people love Farrukh Khokhar and following him on every occasion and shows him love on every social media account of farrukh Khokhar, and hence he is becoming very popular day by day.When Farrukh Khokhar made his footsteps on TikTok, in a very short time he gained fame with the one million followers. The number of fans of Farrukh Khokhar on TikTok is increasing day by day and people have craze to meet him for their wish to make videos pictures and to talk with this person or also to see their Khokhar House.
Farrukh Khokhar being an active citizen. Actively demonstrates love for his country by being part of its political process. Continually strive for a better country for all, Study the history of your country.
Farrukh Khokhar also encourages peoples to love their country so they will have respect someday as a citizen. This is the best way to set a positive example. As children grow older, explain to them why you feel they should hold their country in high regard. Remember that blind patriotism can be dangerous. Encourage your peoples to use their minds.Don't be prejudiced orbiased. Every country, religion, or racial group has its own beliefs. Like them you have your own so respect yours and respect them for theirs.
Abusing your country or taking advantage of any of its systems or programs is not a good way to show your love. Such corrupt action goes against the goodwill that should be at the core of your patriotism. So Farrukh Khokhar Showing his love to his country and for the peoples who supports him and gives the message of spread love and peace by helping peoples as according to Farrukh Khokhar my house is opened for every person who needs help or want to sort out his legal issues and at the last keep supporting your Nation and Army.
Pakistan Zindabad !!!