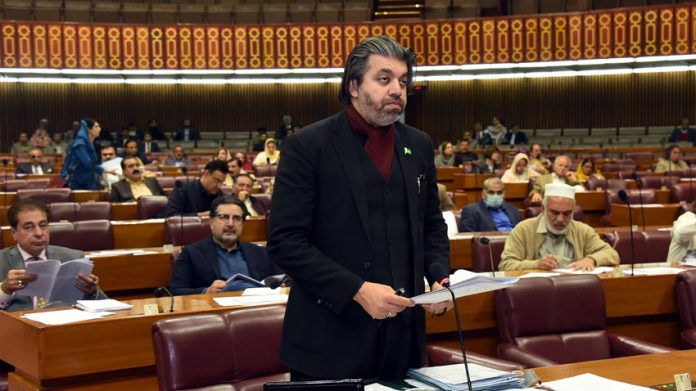 Islamabad: Feb 14, 2020 (TNS): National Assembly was informed on Friday that due to prudent economic policies of the government export has increased over three percent while imports have decreased over sixteen percent in the first half of the current fiscal year.
Replying to a question during the Question House in lower house of the parliament on Friday, Parliamentary Secretary for Commerce, Industries and Production Aliya Hamza Malik said with the decrease of imports, Pakistan's trade deficit has decreased by thirty percent in the first half of the current fiscal year.
Responding to another question, she said after gaining the status of GSP+ Pakistan's total trade to EU has increased from 11960 to 14158 million US dollars.
Answering a question regarding suspension of trade with India, she said since unilateral action of India in occupied Kashmir, Pakistan has suspended imports from India. She said products regulated by Drug Regulatory Authority of Pakistan are excluded from the operations of suspension of trade.
The Parliamentary Secretary categorically clarified that ministry of commerce had not signed any agreement with India with respect to export of salt.
She said Pakistan has gained immediate market access on 313 items of its prime export interest after China-Pakistan Free Trade Agreement.
Minister of State for Parliamentary Affairs Ali Muhammad Khan has applauded Turkish President Recep Tayyip Erdogan's address at the joint sitting of the parliament.
He said Turkish President's address has sent a message to the world that Pakistan and Turkey stand together over the issue of Palestine. He said Turkish President unveiled nefarious designs of US and Israel against Palestine.
He said government is not victimizing any political worker or party. He said everyone is allowed for protests and sit-in.
The House will now meet again on Monday at 4pm.