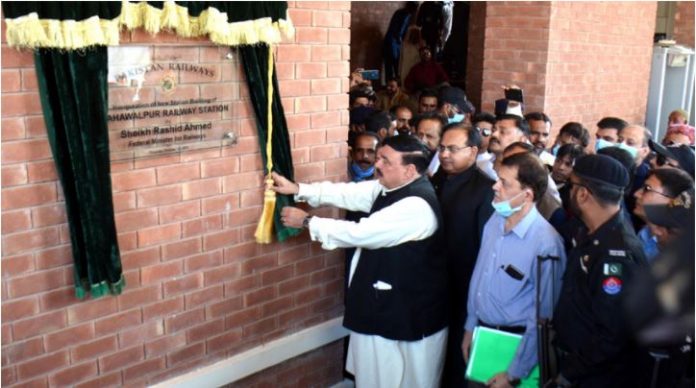 Bahawalpur: Oct 15, 2020 (TNS): Bahawalpur Railway Station's new building has been completed at a cost of two hundred and eighty million rupees.
Radio Pakistan's Bahawalpur Correspondent Sajjad Parvez reports that Minister for Railways, Sheikh Rasheed Ahmed will inaugurate the newly built building of Bahawalpur Railway Station in an impressive ceremony to be held this afternoon.
The work of this mega project has been completed in a period of two years.
It is a three-storey building and has waiting rooms with attached washrooms, reservation office along with a booking office, shops and canteens for the convenience of the passengers.
The administrative offices of the railways officials have also adequate space in the basement of the building.