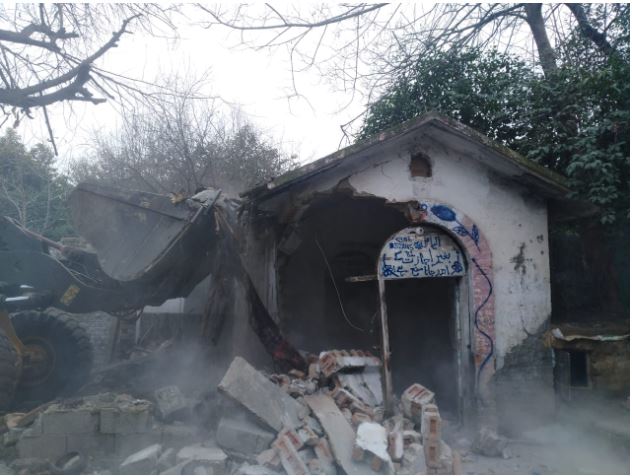 Islamabad: February 11, 2020 (TNS): Enforcement Directorate of the Authority with the assistance of Islamabad Administration and Islamabad Police and other concerned formation carried out several anti encroachment operations and removed encroachments and construction from different areas of the city.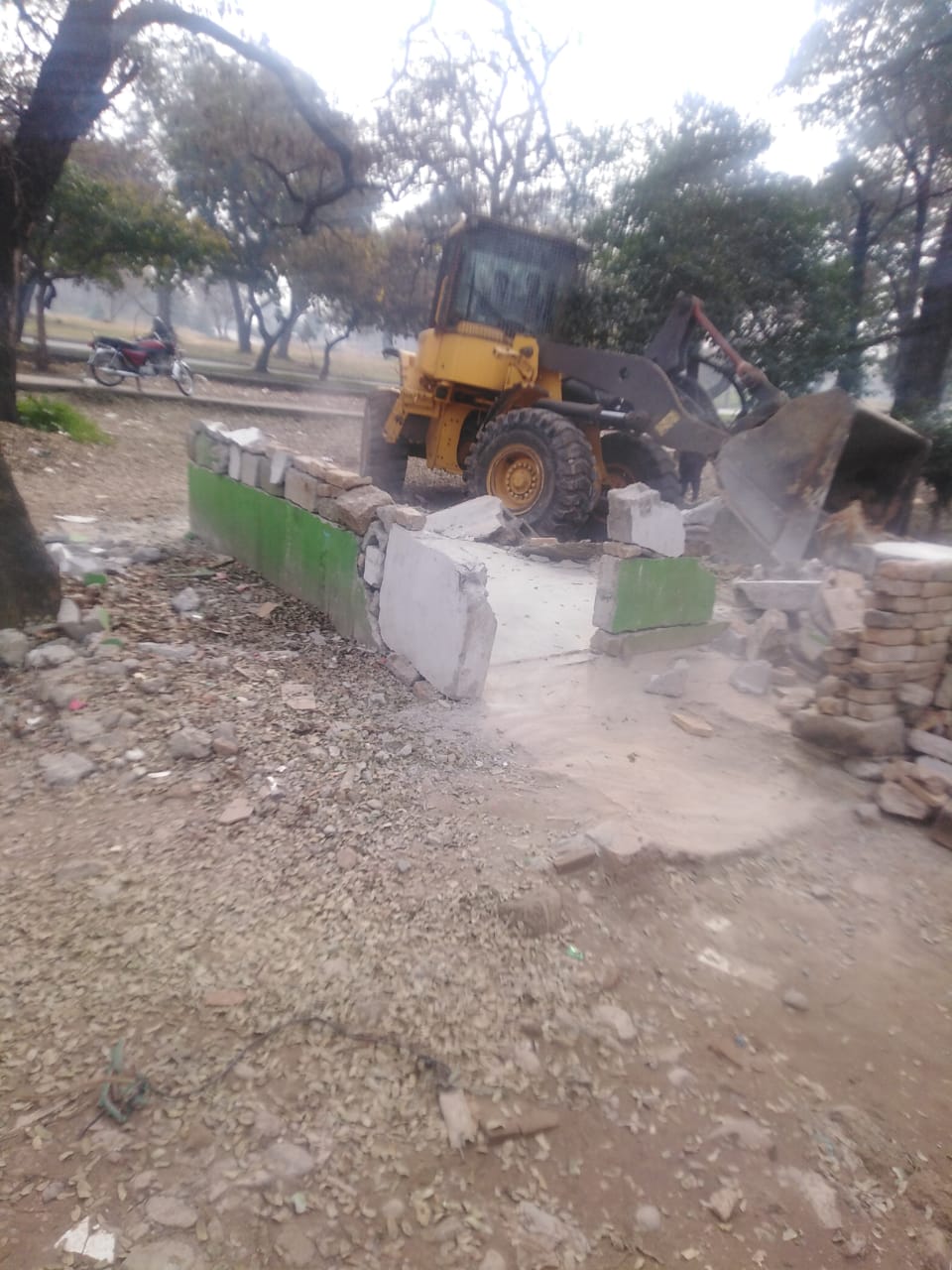 Enforcement Directorate on Tuesday, conducting operation on service road from Zia Masjid to Khana Pul removed several encroachments and confiscated encroachment material from the vicinity while construction on seven illegal structures in Ghouri Town was also stopped. During another action taken in Sector I-8 a Chapper Hotel established illegally on an auctioned plot, illegally constructed room on plot No.01 of I-8 Markaz, 01 chapper hotel established illegally on plot Blue Area and building material depot established illegally in the parking of school No.02 were also removed.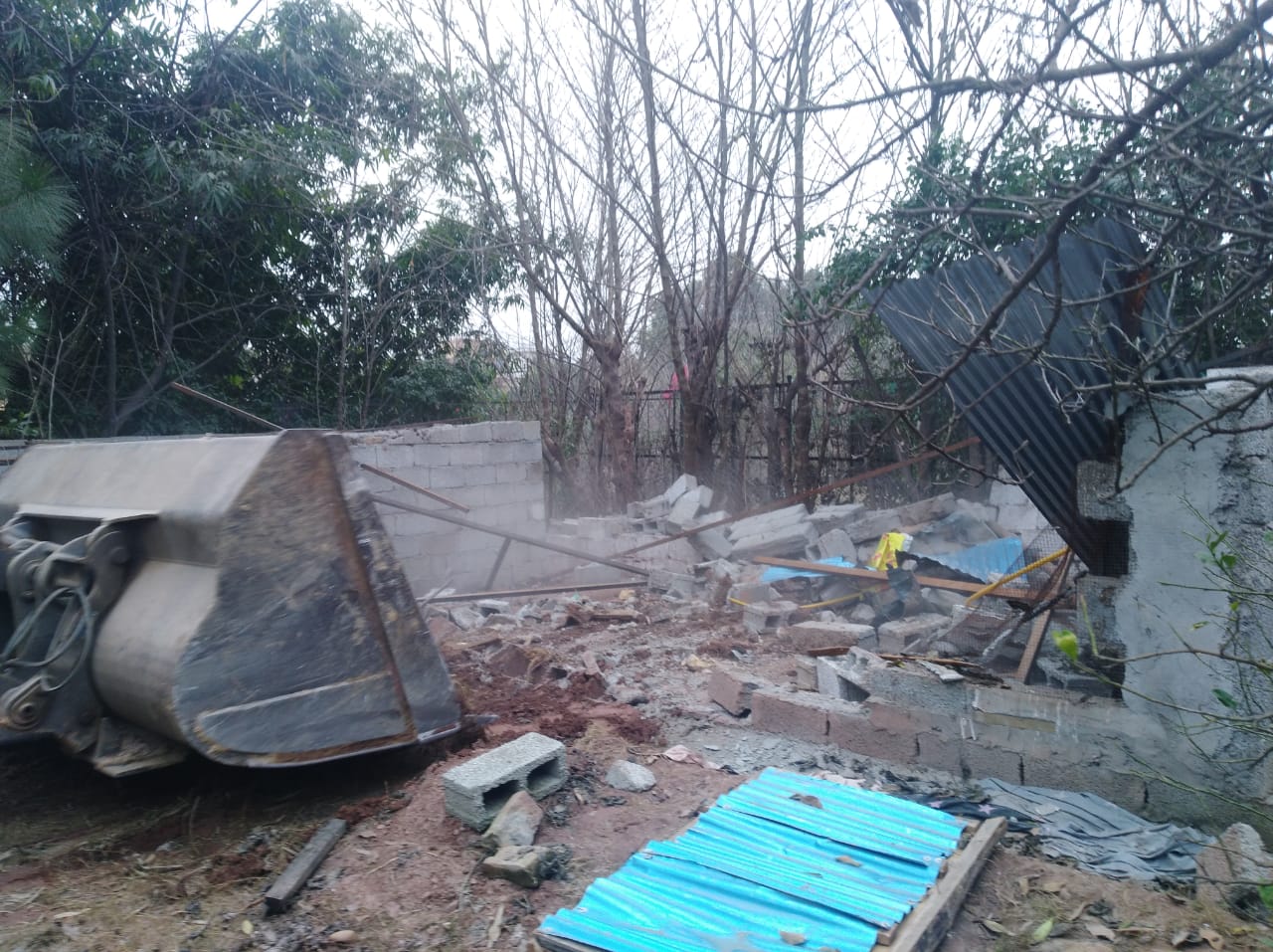 During another operation, teams of Enforcement Directorate, demolished 06 chapper hotels in sector I-11 Mandi Morr area while 01 illegally established mechanic shop in front of sabzi mandi gate was also dismantled.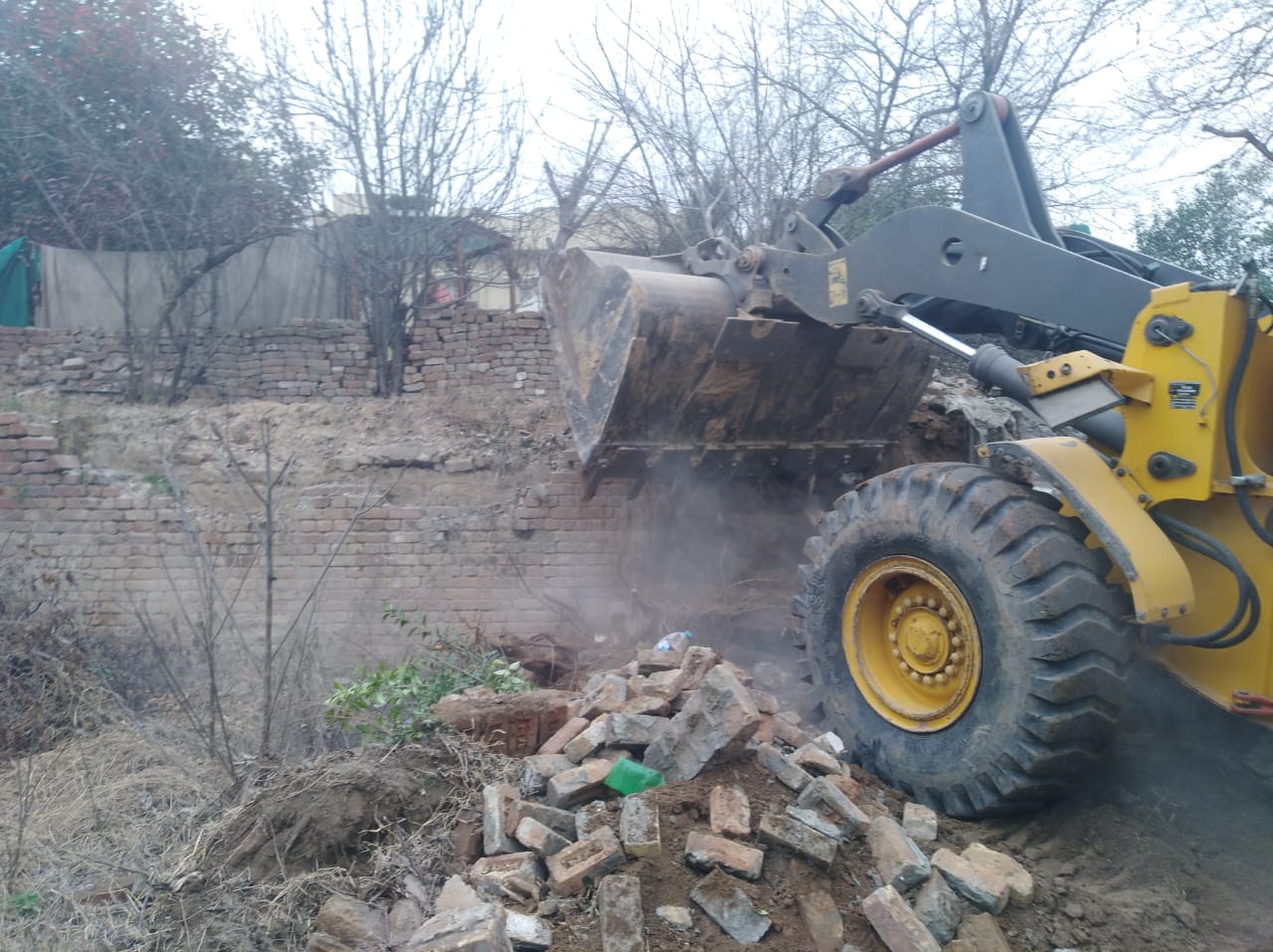 Similarly, during another action, teams of Enforcement Directorate demolished 15 jhuggies in sector G-10/2 while encroachments comprising upon 07 rooms, fences, 04 boundary walls, 07 bird sheds, 01 kiosk, 02 sheds and 01 canopy constructed illegally on a plot reserved for park in sector G-11/2 were demolished. Furthermore, during another operation 01 tea stall and a boundary wall constructed illegally near Aabpara Petrol pump, 01 illegally established tea stall on Embassy Road and 01 kiosk in Barri Imam areas were also demolished.
Similarly, teams of Enforcement Directorate also stopped the construction work on 03 under construction plazas in Jinnah Garden Society. During another operation staff of Enforcement Directorate also removed three construction material depots established outside of Sawan Garden Society while encroachments on plot No.264 of Humak Model Town were also removed.