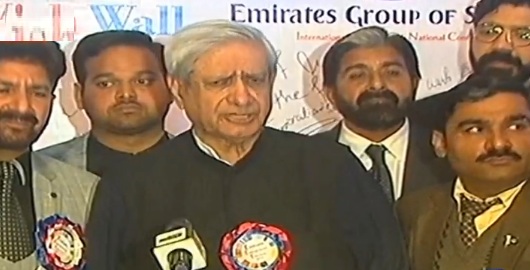 Islamabad: Jan 20, 2020 (TNS): Chairman Kashmir Committee, Syed Fakhar Imam says cruelties by Indian forces continue on innocent Kashmiris in occupied Kashmir which are not acceptable.
Talking to media in Multan on Monday, he said 169 days have been passed since India imposed curfew in occupied Kashmir and people of this valley are suffering from unbearable difficulties of life.
Chairman Kashmir Committee said International Media is widely highlighting the Kashmir issue to provide awareness to world about Indian atrocities on Kashmir people by Indian security forces.