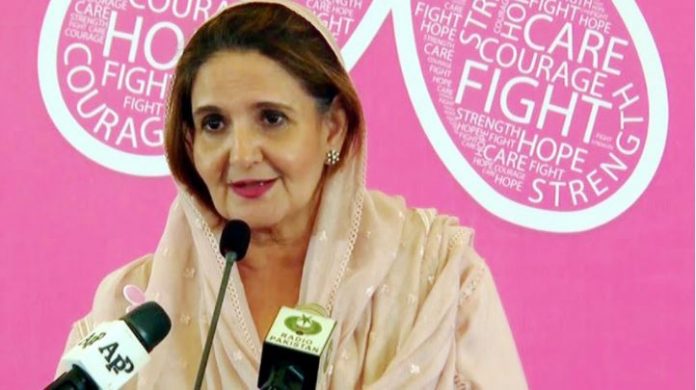 Islamabad: Oct 17, 2020 (TNS): First lady Samina Alvi says breast cancer is a silent killer which kills about forty thousand women annually in Pakistan.
Addressing an awareness seminar regarding breast cancer in Swat today (Friday), she stressed the need of timely awareness and measures to eradicate this disease in women.
Samina Alvi urged provincial governments to expedite their efforts and liaison with non-governmental organizations to effectively curtail this fatal disease.