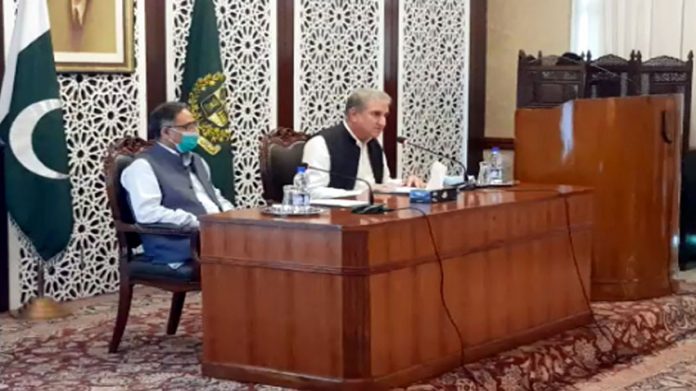 Islamabad: June 26, 2020 (TNS): Foreign Minister Shah Mahmood Qureshi says Hindutva ideology and aggressive policies of India have endangered the regional peace and stability.
He expressed these views while chairing a high-level meeting regarding regional security in Islamabad on Friday.
The Foreign Minister said India also wants to sabotage the efforts for establishment of peace in Afghanistan.
He said India is targeting the civilian population along the Line of Control to hide its internal weaknesses and grim human rights violations in Indian Occupied Jammu and Kashmir.
Shah Mahmood Qureshi said Pakistan has been raising violations of human rights in the held valley by India at every global and regional forum, including the United Nations.
He urged the international community to take quick notice of the aggressive behavior of India.