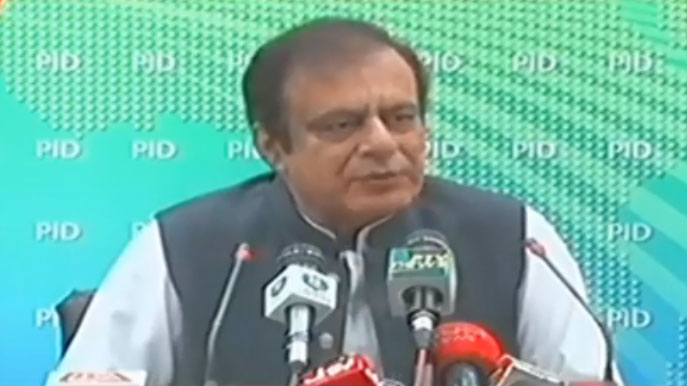 Islamabad: May 19, 2020 (TNS): Federal Minister for Information and Broadcasting, Senator Shibli Faraz has appealed to the opposition parties not to indulge in political point scoring on the coronavirus as national unity is needed to defeat the contagion.
Addressing a press conference in Islamabad, he said the government is maintaining a balance between economic activities and preventive measures against the coronavirus pandemic.
He said restart of the trains operation has been allowed from tomorrow, with Railway Divisional Headquarters having the responsibility to implement the SOPs.
Similarly, he said, the industrial sector has also been allowed to operate for facilitation of the business class. However, the industrialists would have to ensure implementation of the preventive measures against the coronavirus. The industry would be allowed to run even during the Eid holidays.
Shibli Faraz said the production of protective equipment against the coronavirus has been started in Pakistan and the surplus products would be exported as well.
He warned that restrictions could be reimposed if the public did not adopt self-discipline despite undergoing the painful experience previously.