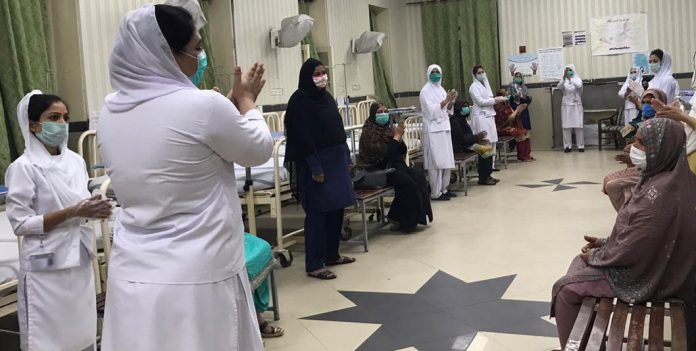 Islamabad: May 12, 2020 (TNS): International Nurses Day is being observed on Tuesday (12 May, 2020) with an aim to mark the nurses' contribution towards people's health.
The theme for this year is "Nursing the World to Health".
Nurses are at the forefront of fighting epidemics and pandemics, providing high quality and respectful treatment and care.
The Covid-19 pandemic is a stark reminder of the vital role nurses play. Without nurses and other health workers, we will not win the battle against outbreak, we will not achieve the Sustainable Development Goals or universal health coverage.