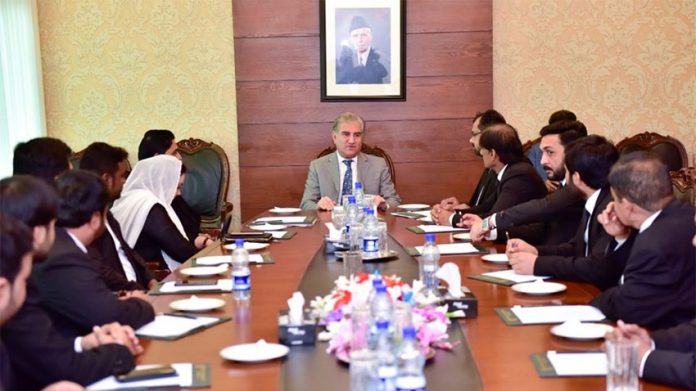 Islamabad: March 05, 2020 (TNS): Foreign Minister Shah Mahmood Qureshi says lawyers have been playing an important role in development of the country.
He was talking to a delegation of District Bar Association Multan, headed by President Imran Rashid Sulehri, in Islamabad on Thursday.
The Foreign Minister expressed hope that lawyers will continue playing their positive role for supremacy of the law and dispensation of justice.
The delegation informed the Foreign Minister about problems facing lawyers and requested for extension of the district courts in Multan.