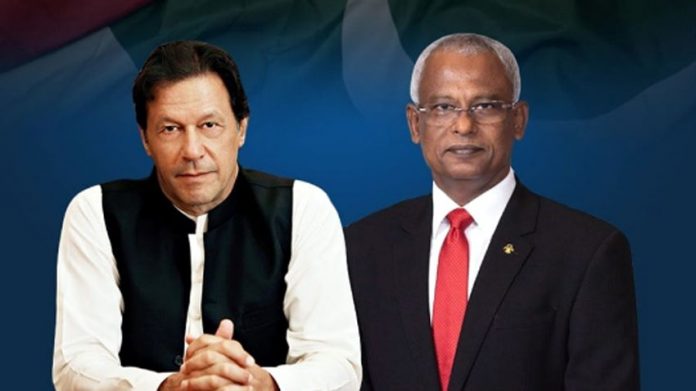 Islamabad: Aug 11, 2020 (TNS): Prime Minister Imran Khan says the government's smart lockdown strategy in the face of COVID-19 pandemic has worked successfully.
In a telephonic conversation with Maldivian President Ibrahim Mohamed Solih, he said the major sectors of economy in Pakistan are being gradually opened up.
The two leaders exchanged views in detail on the challenges posed by COVID-19.
Prime Minister Imran Khan briefed the Maldivian President about the latest situation in Pakistan and the steps taken by his government to contain COVID-19, with focus on saving lives, securing livelihoods, and stimulating the economy.
He also apprised him about his "Global Initiative on Debt Relief" for developing countries to mitigate the severe socio-economic impacts of the pandemic.
The Prime Minister underscored that developing countries are particularly vulnerable due to limited fiscal space and health sector infrastructure constraints, therefore they require special measures.