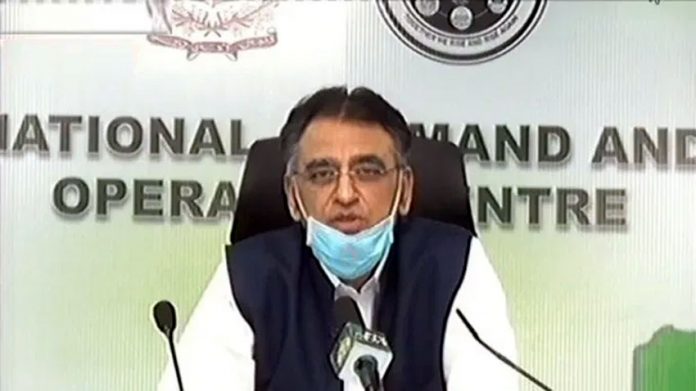 Islamabad: Aug 10, 2020 (TNS): National Command and Operation Center has warned of potential spike in Coronavirus cases if health guidelines and code of conduct for Muharram-ul-Haram processions are not followed.
A review meeting of the forum was held in Islamabad today (Monday) with Minister for Planning and Development Asad Umar in the chair.
The forum deliberated at length on upcoming Muharram-ul Haram processions and measures to ensure public health and safety.
Speaking on the occasion, the Planning Minister said as we have opened various sectors particularly tourism, there is need to trace, track and test those people who are linked with various sectors.
Minister for Religious Affairs Noorul Haq Qadri briefed the forum that assistance is being sought from Ulema for formulating comprehensive protocols and health guidelines during Muharram procession.
The provinces apprised the NCOC plan of action to meet challenges post opening up various sectors.