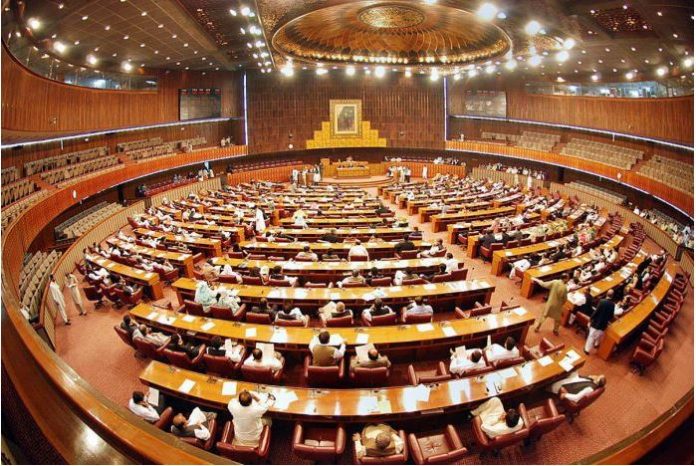 Islamabad: July 16, 2020 (TNS): The National Assembly was informed on Thursday that Pakistan is fully facilitating the Sikh Yatrees from India to visit Kartarpur to perform their religious rituals.
Parliamentary Secretary for Interior Shaukat Ali told the house during question hour that there may be reduction in the number of Sikh yatrees from India due to COVID-19 but there is no obstacle from Pakistani side in their way to visit their revered site. The parliamentary secretary said the Sikh yatrees are allowed to visit Kartarpur without visa, however, they are bound to bring their valid Indian passport for immigration clearance as per the MOU signed between Pakistan and India. Shaukat Ali said the list of Sikh pilgrims is provided by the Indian authorities ten days in advance which is shared with the relevant institutions for security and verification. Upon their approval, the Sikh Yatrees are allowed to visit Kartarpur.
The Parliamentary Secretary said legislation is on the cards to curb human trafficking. He said reforms are also being brought in the FIA to curb such crimes.
The Parliamentary Secretary for Interior said the overall law and order situation has improved in the country under the present government. As regards the federal capital, he said the crime rate has reduced by twenty nine percent over the last two years. He said Islamabad safe city project has fully been made functional. He said when the PTI came to power, only three hundred out of two thousand cameras were operational under this project. He said 1950 cameras have now been made operational.
Responding to a calling attention notice, Minister for Power Omar Ayub said the present government is investing in the up-gradation of power distribution and transmission system. He said when we came to power, our system was not able to transmit eighteen thousand megawatt of power but now during the summer season, it is capable enough to transmit twenty three thousand megawatts of power. He said this was made possible due to introduction of latest technology. He said issues of low voltages in congested areas are also being addressed. He said efforts have been accelerated to check power pilferage. He said there is a plan to enhance power generation to one hundred thousand megawatt by 2040 by primarily exploiting the indigenous resources including hydel, coal and renewables.
At the outset, the house offered fateha for doctors and paramedical staff died of COVID-19 and three soldiers martyred recently in Balochistan.