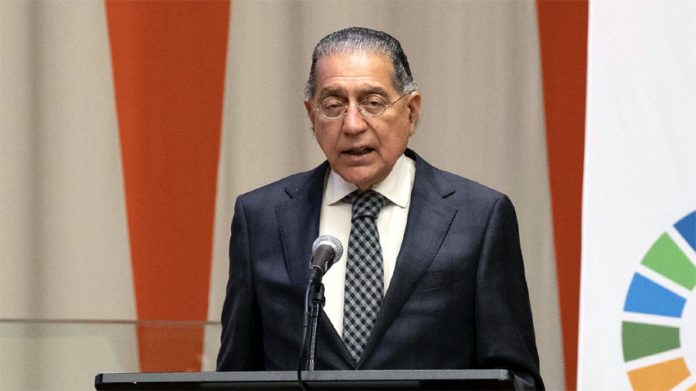 UN: Oct 17, 2020 (TNS): Permanent Representative of Pakistan to the UN, Ambassador Munir Akram has stressed the need for working together and scaling up collective solutions to advance sustainable development.
Addressing a virtual event in connection with World Food Day in New York, he said only by working together can we build back better, get back on track to realize the Sustainable Development Goals and reduce vulnerabilities to future shocks and disasters.
He said promoting a robust multilateral response guided by global solidarity remains at the core of our response to the current pandemic.
He said to overcome the challenges, it is important that we address the core issues. He said we must ensure that food supply chains are not disrupted during crisis.
Ambassador Munir Akram said we need to invest in sustainable agriculture-related infrastructure to ensure market access for remote and small-scale farmers in the developing countries.
He said trade is an important component for availability of food and stability in its prices. He said sustainable agriculture technologies must be made available to the developing countries on concessional and preferential terms.
He said billions of dollars of agricultural subsidies by the industrialized countries in agricultural sector have led to chronic overproduction, dumping surpluses, and distortions in global markets.
This has made it impossible for small-scale farmers in developing countries to compete in international markets and at times in domestic markets.
Ambassador Munir Akram said agricultural reforms are therefore needed to make these trade practices fair and equitable.