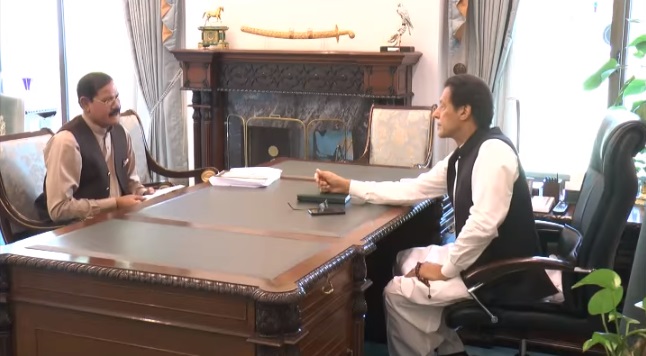 Islamabad: May 15, 2020 (TNS): Speaker Khyber Pakhtunkhwa Assembly Mushtaq Ahmed Ghani called on Prime Minister Imran Khan in Islamabad today.
Mushtaq Ahmed Ghani presented a cheque of five million rupees to the Prime Minister for Prime Minister Corona Relief Fund on behalf of Ibrahimi Trust Peshawar.
Apprising the Prime Minister about the annual audit report of Public Accounts Committee of Khyber Pahtunkhwa Assembly and the performance, the provincial speaker said five billion rupees have been recovered from different departments under audit paras.
The Prime Minister welcomed donation to the Corona Relief Fund by Ibrahimi Trust and encouraged the steps taken to save money for the exchequer in Khyber Pakhtunkhwa.