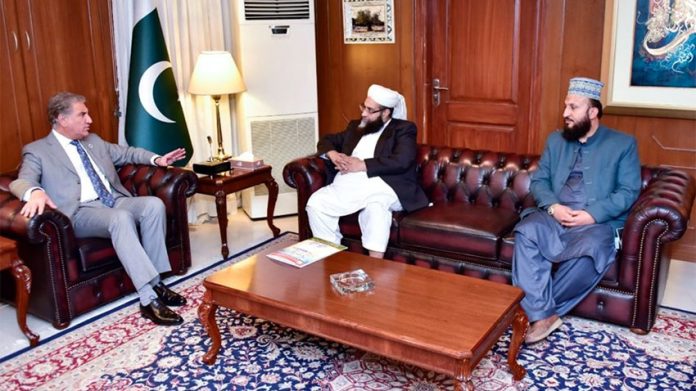 Islamabad: March 06, 2020 (TNS): Prominent religious scholar Maulana Tahir Ashrafi called on Foreign Minister Shah Mahmood Qureshi in Islamabad on Friday and discussed important religious and political matters.
The Foreign Minister said the religious scholars are playing an important role in guiding the people on important matters.
Maulana Tahir Ashrafi assured that the religious scholars stand by the country's leadership for the welfare and development of the country.