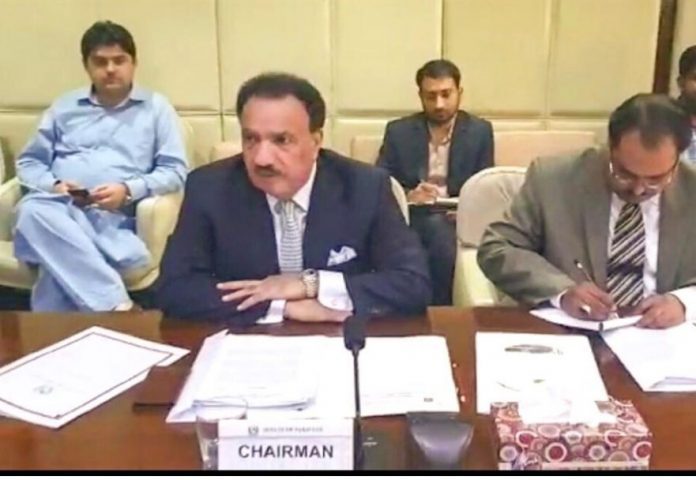 Islamabad: Jan 30, 2020 (TNS): Chairman Senate Standing Committee on Interior Senator A. Rehman Malik has taken a serious notice of the Pakistani students Stranded in China after the breakout of Coronavirus in different provinces of the China and has asked the Ministry of Interior to take all the measures for their safe return.
In a notice issued today on Thursday, Senator A. Rehman Malik said that the spread of the Coronavirus in China has created chaos and scare throughout the world and Pakistani citizens are equally at risk. He said that many Pakistani students stranded in China have contacted him and has received many messages from the parents of the students demanding for the arrangements of safe return of their children at the earliest. He has shown his serious concern over the matter as other countries have already evacuated their citizens and students from China but Pakistani students have not yet been rescued. He said that they are suffering because of the non-availability of food and restriction on their movements in their hostels while their parents are desperately waiting for their children to come back to Pakistan. He said that he is sad that our children are not being provided any help by the Pakistani authorities in coordination with China. He has asked the Ministry of Interior to take up the issue with Chinese authorities for taking care of food, medicine and safety of the stranded Pakistani students.
The notice also stated that Chairman Committee Senator A. Rehman Malik has desired that a detailed report on the matter should be sent to the Committee within three days on the following points:
• What measures have been taken to safeguard the Pakistani citizens and students in cooperation with Chinese authorities, especially those students who are residing in Urumqi city of China as they can be transported via Khunjerab to Gilgit by road?
• How many students have been evacuated yet by using C-130 aircraft from Beijing and other cities?
• What steps have been taken for proper screening/check-up of these students so that they can safely join their families?
• What measures have been taken to check the food items which may likely be virus-infected especially food items being imported for Chinese workers working here?
• What steps have been taken for the screening of the Chinese workers deployed in the camps working for China-Pakistan projects? Is there any Medical Check-Up camp established for their screening tests.
Senator A. Rehman Malik asked the Ministry of Interior that all the Airlines should be asked to provide the list of the passengers, their origin of flights with details and all should be screened for coronavirus at their arrival at airports throughout the country. He said that all measures should be taken to stop the spread of Coronavirus in Pakistan.