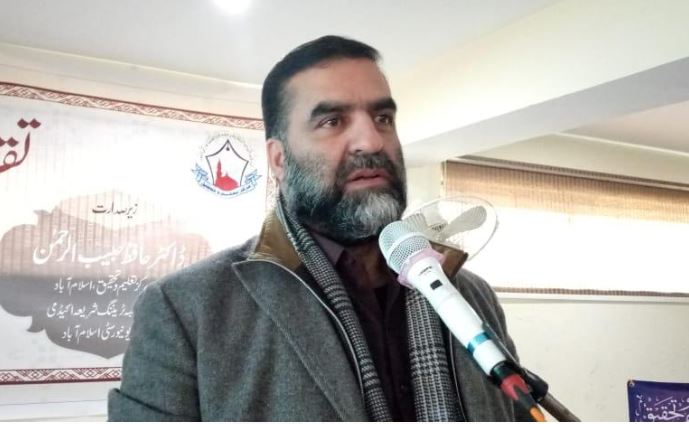 Islamabad: Jan 15, 2020 (TNS): Senior Kashmiri Hurriyat leader Altaf Ahmad Bhat sympathizes and condolences over the loss of 73 precious lives and property resulting from avalanche and land sliding in Azad Kashmir Valley.
Altaf Ahmad Bhat has said that the tragedy of Neelum Azad Kashmir is equally shared and we are also in the grief for all the bereaved families over the loss of precious lives.
He prayed for the injured for their recovery and appealed to the authorities and social organizations to play a role in locating the missing people under avalanche and landslide.


According to the State Disaster Management Authority, 22 shops and more than a hundred houses were struck as a result of the avalanche, with at least 91 houses destroyed and 101 partially damaged.
Bhat further said that Local administrations and social workers can help those affected. Kashmiris will not be left alone in this difficult time
He expressed these views during a meeting with a Kashmiri delegation yesterday.
On the occasion, he said that every eye in the tragedy Neelum valley is tearful, and share the sorrow with the affected families.
Avalanche has destroyed hundreds of houses, while the remaining houses are not feasible to live, in this regard we have to work as a nation and help our Kashmiri brothers and sisters. The government, local administration, social workers should look for missing persons and also use all the resources to help and assist the affected.