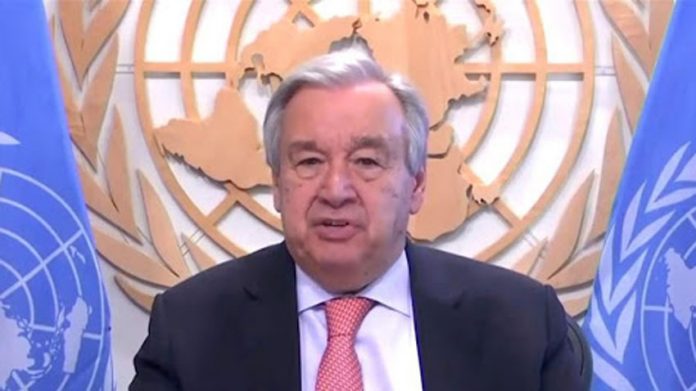 Islamabad: July 07, 2020 (TNS): The United Nations has called on international community to stay united in fight against terrorism during COVID-19 pandemic.
Addressing a opening session of week-long UN Virtual Counter-Terrorism Week, UN Secretary-General Antonio Guterres urged member states to keep the momentum in the fight against terrorism and be innovative in their responses, which must protect and promote human rights.
During the Virtual Counter-Terrorism Week more than one thousand representatives will address key counter-terrorism topics in light of the COVID-19 crisis across all four pillars of the UN Global Counter-Terrorism Strategy.