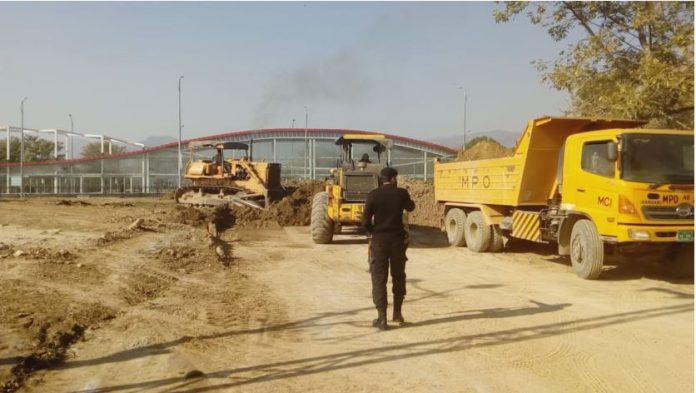 Islamabad: February 08, 2020 (TNS): These missing access roads / loops are being constructed to give swift access to Sector F-8 and G-8 from Jinnah Avenue and vice-versa and for proper utilization of existing underpass.
Chairman CDA, on Saturday visited the site and inspected the progress of ongoing work. Officers of concerned formations were also present on this occasion.


On this occasion, it was informed that loop at G-8 side has been almost completed while work on rest of the side is also in progress which will be completed shortly. After adjusting levels on the access roads / loops, carpeting would be carried out.
In this connection instructions were issued to ensure completion of access roads / loops by next week, so that traffic rush at the G-9 junctions on Jinnah Avenue could be reduced.
It is pertinent to mention here that underpass on Jinnah Avenue (G-8/F-8) was not being properly utilized as it was not properly connected with Jinnah Avenue. Due to which commuters have to use the G-9 junction on Avenue to enter these two sectors, which was the causes of traffic congestion at the G-9 junction. The construction of access roads / loops would link the underpass with Jinnah Avenue and commuters would use these access roads / loops to enter on service road (North) Sector G-8 and service road (South) of Sector F-8.