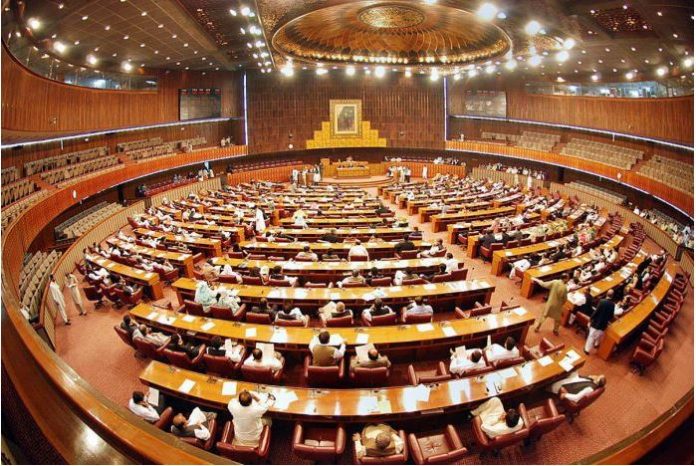 Islamabad: Sep 18, 2020 (TNS): Minister of State for Parliamentary Affairs Ali Muhammad Khan says due to prudent policies of government and blessing of Allah Pakistan has curtailed spread of Covid-19.
Replying to a question, during the question hour, he said the world has acknowledged Pakistan's efforts to overcome the pandemic.
He lauded the services rendered by doctors and paramedics during the fight against corona.
The Minister of State said the government is making all out efforts to maintain the standard of laboratories.
To another question, he said 140 million persons were assisted financially through Ehsaas emergency cash program. He said government did not gain any political mileage for providing this historic relief in the pandemic. He said the distribution cash was carried out without any political bias.
Minister for Federal Education Shafqat Mahmood told the House that Prime Minister has directed to aware students about life of Holy Prophet Hazrat Muhammad Sallallaho Alaihe Wa Salam Khatam-un-Nabiyyin. He said that in this regard out of nine, three Seerat Chairs have been established in the different Public Sector universities.
Responding to a question, Minister for Communication Murad Saeed says two service areas have been constructed on Lahore-Abdul Hakeem Motorway. He said services area Tandlianwaala is functional while Muridwala service area will be made functional by this month.