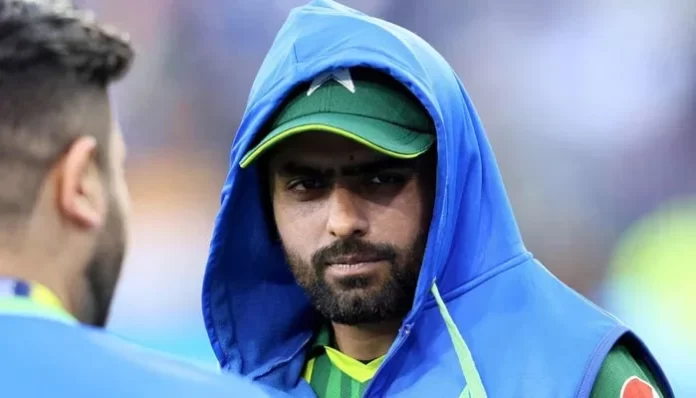 Australian news outlet Fox Cricket has removed the report and tweet containing "unsubstantiated personal allegations" against skipper Babar Azam following Pakistan Cricket Board's (PCB) criticism.
The national cricket governing body slammed the publication for posting a tweet alleging Babar "sexted a teammate's girlfriend", saying Fox News being PCB's partner should have refrained from highlighting the allegations.
"As our media partner, you might have considered ignoring such unsubstantiated personal allegations which Babar Azam has not deemed worthy of a response," the board tweeted.
The international news outlet deleted the report after PCB's criticism of allegations against Babar.
Following PCB's reaction, the Australian publication removed its tweet first while it also took down the report later that read:
"Babar Azam sexting with the girlfriend of another Pakistan cricketer and promising her that her bf [boyfriend] won't be out of the team if she keeps sexting with him is just".
Meanwhile, the Pakistan skipper has remained tight-lipped on the accusations.
The report
Fox Cricket's report stated "the account, which is a parody page, then removed the original tweet advertisement and explicitly apologised to Babar".
It should be mentioned here that a woman made severe accusations against the batter in November 2020 as well and requested the filing of a prosecution against him on suspicions of fraud and sexual harassment.
Following that, a Lahore session court instructed the police to file a complaint against Babar. The Lahore High Court did, however, suspend the order of the session court in 2021.