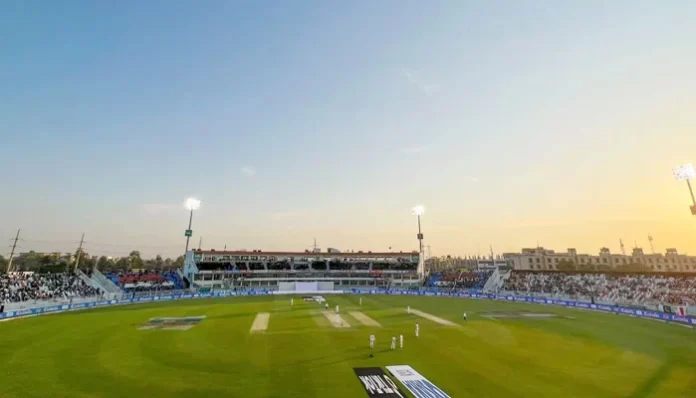 ISLAMABAD: The Pakistan Cricket Board (PCB) Monday hailed the ICC decision of withdrawing demerit points of pitch at the Pindi Stadium, terming it a big success for the country's cricket.
Talking to 'The News', a PCB official said that the day Najam Sethi took over as the chairman of Management Committee, he was adamant to make the concerned realise that there was no point in awarding demerit points.
"We have succeeded in making the ICC realise that the Test against England at the Pindi Stadium was played in the best of cricketing spirits with the ball getting a proper bounce throughout the five days of play.
The pitch produced something for slow and even for fast bowlers and that was why the Test produced the result, turning out to be a cliffhanger at the end" he said. The official added that it was a third successive win for the PCB's committee headed by Najam Sethi.
"We took over the Asia Cup case and a one-sided decision by the ACC Committee to unveil cricketing engagements for the next year without convening Board's meeting. Now the PCB forced the ACC to convene a Board meeting on February 4. It was nothing less than a win for Pakistan cricket that their viewpoint on the Asia Cup and other related problems would be heard directly by the Board members.
We also took a UK-based TV channel head on when it came to Babar Azam's issue. The ICC decision to withdraw the demerit points is a big gain for Pakistan cricket," he said. The ICC in a handout on Monday said that following an appeal by the Pakistan Cricket Board pursuant to the ICC Pitch and Outfield Monitoring Process, the demerit point handed to the Rawalpindi Stadium for a "below average" pitch rating for the first match of the ICC World Test Championship series between Pakistan and England from December 1-5 last year has been rescinded.
"Having reviewed footage of the Test, the ICC appeal panel comprising the ICC General Manager — Cricket and Chair of the ICC Men's Cricket Committee, were unanimous in their opinion that, while the guidelines had been followed by the Match Referee in accordance with Appendix A of the Pitch Monitoring Process, there were several redeeming features — including the fact that a result was achieved following a compelling game, with 37 out of a possible 39 wickets being taken. As such, the appeal panel concluded that the wicket did not warrant the "below average" rating." The PCB official said that the ICC decision would go a long way in recognising Pakistan's efforts to take steps for positive and result producing surfaces.