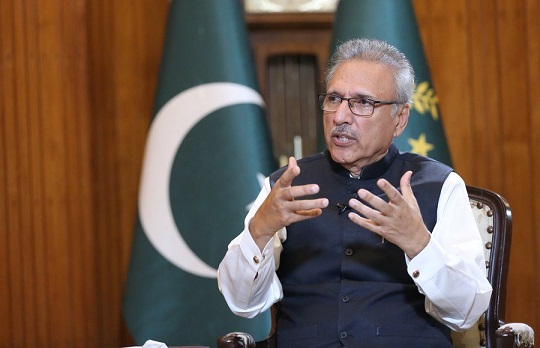 President Dr Arif Alvi on Wednesday wrote a letter to Chief Election Commissioner Sikandar Sultan Raja and proposed November 6 as the date for elections.
The president cited Article 48(5) of the Constitution, which he said "empowers and mandates the president 'to appoint a date not later than ninety days from the date of the dissolution, for the holding of a general election to the Assembly'".
Hence, "in terms of Article 48(5), the general election to the National Assembly should be held by the 89th day of the date of dissolution of the National Assembly, i.e. Monday, 6th day of November 2023", the letter read.