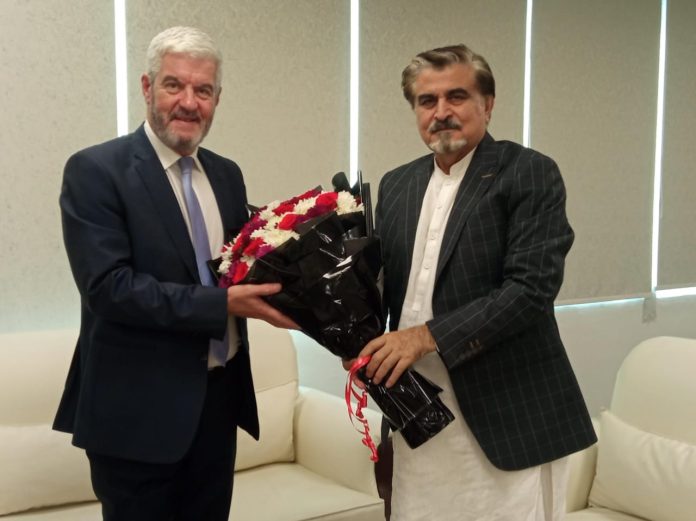 ISLAMABAD – 14 November 2023  In a diplomatic rendezvous, Manual Frederico Pinheiro da Silva, the distinguished Ambassador of Portugal, engaged in substantive discussions with Interim Federal Minister for National Heritage and Culture, Jamal Shah. The discourse primarily centered on the fostering of cultural ties between Pakistan and Portugal.
Both dignitaries concurred on the imperative to fortify bilateral relations, underscoring the need to augment the frequency of cultural exchanges. Delving into the finer points of collaboration, they explored avenues for joint cultural events and the promotion of the rich cultural heritage shared by Pakistan and Portugal.
Minister Jamal Shah expressed optimism regarding the substantial potential for collaboration between the two nations. Ambassador Manual Frederico Pinheiro da Silva, in turn, acknowledged the prospect for cooperation in diverse domains, including culture and sports.
As a tangible manifestation of this commitment, Ambassador da Silva proposed the establishment of a dedicated Portugal book corner at the prestigious National Library of Pakistan (NLP). This proposal, if realized, would serve as a symbolic bridge between the literary treasures of Portugal and the intellectual landscape of Pakistan.
The meeting between the Ambassador and the Minister signifies a renewed commitment to fostering cultural diplomacy and underscores the shared belief in the power of cultural exchange to strengthen international relations.