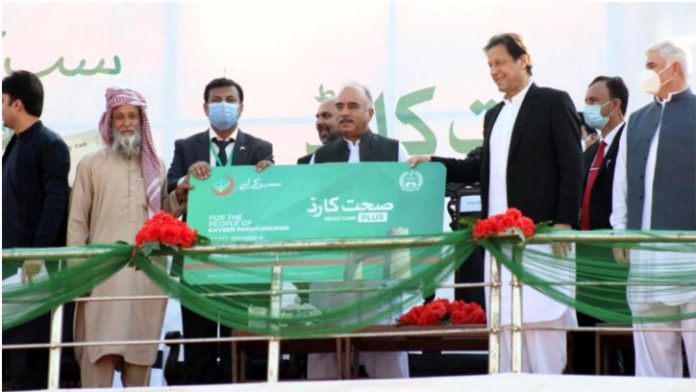 Peshawar: Nov 07, 2020 (TNS): Prime Minister Imran Khan has vowed to make Pakistan a welfare state and ensure rule of law.
Addressing a public gathering after inaugurating Sehat Sahulat Cards program for Khyber Pakhtunkhwa in Swat on Friday, he said government is making all out efforts to develop Pakistan as per the vision of Quaid-e-Azam and Allama Iqbal.
He said tourism in Swat will bring prosperity and development in the province.
Appreciating Chief Minister of KP for providing health cover to the people, the Prime Minister said it is the first province which is offering health cards to its entire population.
He said government has also introduced Naya Pakistan Housing Program for poor people of the country to provide them affordable residence.
Imran Khan said government is also introducing reforms in education for a uniform curriculum all across Pakistan.
Referring to opposition's anti-government movement, he said narrative against state institutions is not in favor of the country. He said the sole purpose of opposition is to protect their looted wealth stashed abroad.
The Prime Minister said opposition's narrative is only benefitting extremist Modi government in India.