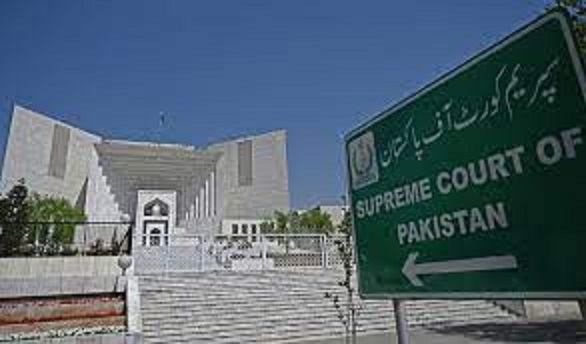 The Supreme Court (SC) upheld on Tuesday the sentences of military officers involved in the 1995 conspiracy to overthrow the government of slain former prime minister and Pakistan People's Party (PPP) leader Benazir Bhutto.
The apex court dismissed all appeals in favour of dismissing and reviewing the sentences of Colonel (retd) Azad Minhas and Colonel (retd) Inayatullah.
The field court martial had sentenced Azad to two years, and Inayatullah to four years of imprisonment with hard labour and dismissal from service.
Both former army officers were prosecuted in 1995 for plotting to overthrow Benazir's government. Justice Muneeb Akhtar read out the SC's judgment, reserved on February 15.
The petitions against their sentences were earlier rejected by the Lahore High Court. The accused had approached the SC in 2016 following the LHC's rejection.
Four military officers and a civilian were convicted of plotting to overthrow the then-PPP government.