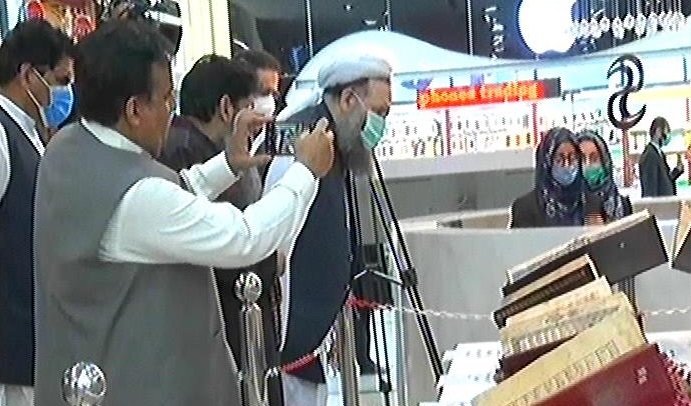 Islamabad: July 11, 2020 (TNS): Minister for Religious Affairs, Pir Noor-ul-Haq Qadri says efforts are being made to construct Quran complex in the Federal Capital.
Talking to media during his visit to exhibition of historical manuscripts of Holy Quran in Islamabad on Friday, he said the government is encouraging such activities.The Minister said publishing of Holy Quran on papers used in printing newspapers has been banned.
Noor-Ul-Haq Qadri said that the government is also trying to publish translation of the Holy Quran acceptable for all school of thoughts.