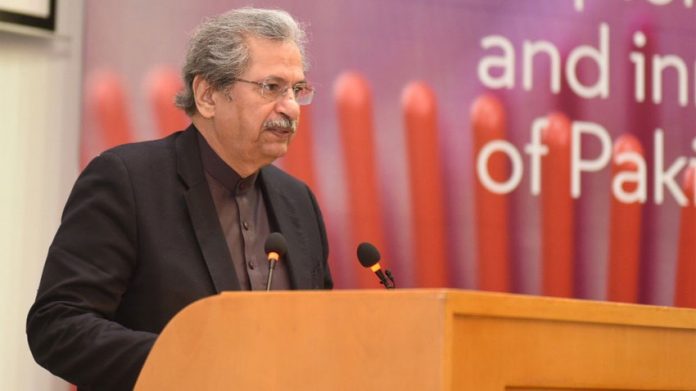 Islamabad: March 06, 2020 (TNS): Minister for Federal Education Shafqat Mahmood says the government will soon release twenty nine billion rupees for development of the universities.
Addressing Vice Chancellors Conference in Islamabad on Friday, he said his ministry is working to devise a plan to make universities capable to generate revenue.
The Minister said fifty thousand scholarships will be awarded to deserving students in the Undergraduate Scholarship Programme in one year. He said the number of scholarships will be increased gradually.
Highlighting heavy responsibility on the shoulders of VCs, he urged them to play their role to take Pakistan forward.