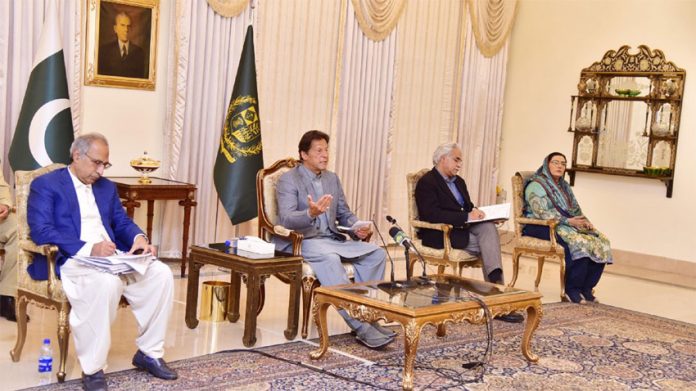 Islamabad: March 21, 2020 (TNS): Prime Minister Imran Khan says the government has decided to continuously keep the nation updated about the situation of coronavirus and accurate information would be shared with people.
Talking to senior media-persons in Islamabad, he said the government is working on an economic package to protect the people, industry and the country's economy from the negative effects of coronavirus pandemic.
The prime minister said the package, to be announced on Tuesday, is being prepared by Ministry of Finance, in consultation and coordination with State Bank of Pakistan and Federal Board of Revenue.
Imran Khan said the economic package includes special incentives for construction sector and is aimed at protecting small industries and the people from lower strata of the society.